About Jotform
The company offers 10,000+ ready-made form templates, 100+ integrations to 3rd party apps, and advanced design features making it the leading online form builder for organizations all over the world. It's popularly used to create payment forms, lead generation forms, registration forms, contact forms, application forms, and more.
Offline data collection. Whether you're in the field, on a mountain, or flying over the sea, gather important information offline — with no internet connection.
Advanced form fields. Take advantage of advanced form fields, such as geolocation, voice recording, and e-signatures to get more complete data for your business.
Kiosk mode. Kiosk mode allows multiple people to fill out a form over and over again on a single device. Use kiosk mode at trade shows or conferences to collect important information.
Assign forms. Assign forms to your teammates so they can access, fill out, view, and manage their responses.
Customize Notifications. Enable or disable notifications on your forms so you can cut through the noise and stay on top of what matters most.
Share your forms and submissions. Easily share your forms and form submissions via email, text, or through other apps.
Be sure to download it on the App Store or Google Play Store.
Pricing starting from:
US$29.00/month
Free Version

Free Trial

Subscription
Top 5 alternatives to Jotform
Key benefits of Jotform
Digitize your forms and surveys
- Save time and money with paperless forms.
- Generate, view, and edit forms.
- Collect and manage data instantaneously.
Collect data anytime & anywhere, even offline
- Fill out your forms and review submissions on the go without having to wait until you
have access to a computer.
- Once you are back online, Jotform syncs your data automatically.
No internet connection, Wi-Fi, or LTE data usage needed!
Advanced Form Fields
- GPS location capture
- QR code and barcode scanner
- Voice recorder
- Signature capture
- File upload
- Take photo
Run your forms and surveys in kiosk mode
- Enter kiosk mode to collect multiple submissions from a public or personal device.
- Lock down your app and turn your device into an online or offline survey station.
- Continue without locking to look at your other forms.
- Go from a completed survey to the start page automatically and securely.
- Perfect for trade shows, conferences, and fundraisers
Surveys display full screen — no toolbars or menus will be available.
Take action quickly with notifications
- Receive instant push notifications for each response
- Enable or disable notifications for specific forms
Collaboration with your team
- Share forms via email, text, and other mobile apps (Facebook, Slack, LinkedIn, etc.)
- Assign forms to members of your team to send and view responses
- Team members can access their forms without a JotForm account
- Take an action according to your team responses.
With Jotform Mobile Forms, you can quickly access every Jotform feature from your mobile device. New to Jotform? Here's what you can do with the world's easiest form builder:
Build Any Form in Seconds
- No coding skills required
- Drag-and-drop Form Builder
- 5,000+ customizable form templates
- If you need, login or sign up with your Google account
- Create registration forms, application forms, order forms, contact forms, sign-up forms, offline surveys, and more!
Automate Your Workflow
- Add conditional logic, calculations, and widgets
- Set up autoresponders for confirmation emails and reminders
- Generate analytics reports for your data
Connect with Your Favorite Apps
- Integrate with CRM software, email marketing lists, cloud storage, spreadsheets, and
payment processors
- Popular integrations: PayPal, Square, Google Calendar, Google Sheets, Airtable,
Dropbox, Mailchimp, Zoho, Salesforce
- Connect with thousands of more apps using JotForm's Zapier integration
Collect Money Online
- Accept credit cards for one-time payments, recurring payments, and donations
- Integrate with 35 secure payment gateways, including PayPal, Square, Stripe, and
Authorize.Net
- No additional transaction fees
Publish Your Form Anywhere
- Copy and paste a short embed code into your web page HTML
- Embed on any web page, such as WordPress, Facebook, Blogger, Weebly, Squarespace,
and Wix
Protect Your Data
- 256-bit SSL encryption
- PCI DSS Level 1 compliance
- GDPR compliance
Typical Customers
Freelancers

Small Businesses

(2-50)

Mid-size Companies

(51-500)

Large enterprises

(500 and more)
Markets
Australia, Brazil, Canada, China, France and 7 others
Supported Languages
Danish, Dutch, English, Finnish, French and 9 others
Pricing starting from:
US$29.00/month
Free Version

Free Trial

Subscription
Top 5 alternatives to Jotform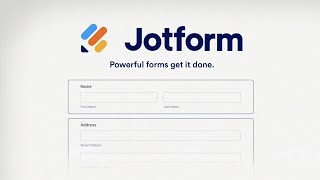 Total features of Jotform: 217
360 Degree Feedback
API
Access Controls/Permissions
Accounting Integration
Action Management
Activity Dashboard
Activity Planning
Activity Tracking
Admissions Management
Alerts/Notifications
Alumni Management
Annotations
Anonymous Feedback
Appointment Management
Approval Process Control
Archiving & Retention
Assessment Management
Attendance Management
Attendance Tracking
Audit Management
Autofill
Automated Scheduling
Bereavement Management
Billing & Invoicing
Built-In Database
Buy Side (Suppliers)
CRM
Calendar Management
Campaign Management
Care Plan Management
Charting
Chat/Messaging
Claims Management
Class Scheduling
Client Management
Client Portal
Collaboration Tools
Commenting/Notes
Communication Management
Completion Tracking
Compliance Management
Compliance Tracking
Conditional Logic
Configurable Workflow
Contact Database
Contact Management
Content Management
Content Publishing Options
Contract Drafting
Contract Lifecycle Management
Contract/License Management
Convert to PDF
Credit Card Processing
Curriculum Management
Customer Experience Management
Customer Segmentation
Customizable Branding
Customizable Fields
Customizable Forms
Customizable Questions
Customizable Reports
Customizable Templates
Dashboard
Dashboard Creation
Data Capture and Transfer
Data Import/Export
Data Retrieval
Data Security
Data Storage Management
Data Synchronization
Data Verification
Data Visualization
Digital Signature
Document Analytics
Document Capture
Document Management
Document Review
Document Storage
Document Templates
Donor Management
Drag & Drop
Dues Management
Electronic Payments
Electronic Signature
Email Management
Email Reminders
Employee Database
Employee Management
Employee Profiles
Employee Recognition Software
Encryption
Engagement Tracking
Event Management
Event Scheduling
Feedback Management
File Sharing
File Storage
Financial Aid Management
For Healthcare
For Home Care Providers
For Nonprofits
For Nursing Homes
Forms Creation & Design
Forms Management
Full Text Search
Fundraising Management
Goal Management
Goal Setting/Tracking
Government Contracts
Grant Management
HIPAA Compliant
Higher Education
Home Health Care Management
Housing Management
Incident Management
Inventory Management
Invoice Management
K-12
Knowledge Management
Learning Management
Maintenance Scheduling
Member Database
Membership Management
Merge/Append Files
Mobile Access
Mobile Signature Capture
Mobile Survey
Monitoring
Multi-Channel Communication
Multi-Channel Distribution
Multi-Language
Multi-Party Signing
NPS Survey Structure
NPS of Customers
NPS of Employees
Negative Feedback Management
Offline Access
Offline Response Collection
Online Payments
PCI Compliance
Patient Intake
Patient Records Management
Payment Collection in the Field
Performance Management
Performance Metrics
Planning Tools
Pre-built Templates
Process/Workflow Automation
Progress Tracking
Project Planning/Scheduling
Pulse Surveys
Question Branching
Quotes/Estimates
Ratings/Reviews
Real Time Analytics
Real Time Data
Real Time Notifications
Real Time Reporting
Real-time Updates
Receipt Management
Recognition Tracking
Records Management
Recurring/Subscription Billing
Registration Management
Rehabilitation Management
Reimbursement Management
Reminders
Reporting & Statistics
Reporting/Analytics
Rewards Catalog
Rewards Management
Rewards Points
Role-Based Permissions
SSL Security
Scheduling
Search/Filter
Secure Data Storage
Segmentation
Self Service Portal
Sell Side (Customers)
Service History
Single Sign On
Skills Assessment
Skip Logic
Social Media Integration
Social Media Management
Specialty Contracts
Spend Management
Staff Scheduling
Status Tracking
Student Information/Records
Summary Reports
Support Audio/Images/Video
Survey Builder
Survey/Poll Management
Surveys & Feedback
Tagging
Task Management
Task Progress Tracking
Task Scheduling
Team Collaboration
Template Management
Text Fields
Third Party Integrations
Training Management
Transaction Management
Trend Analysis
User Management
Version Control
Visual Analytics
Volunteer Management
Watermarking
Web Forms
Website Integration
Widgets
Work Order Management
Adobe Acrobat Sign
#1 Alternative to Jotform
Adobe Acrobat Sign lets users send, sign, approve and manage documents with trusted, legal electronic signatures.
GoFormz
#2 Alternative to Jotform
GoFormz is a digital forms platform you use to digitize existing forms or build entirely new ones from scratch – no...
Gravity Forms
#3 Alternative to Jotform
Build and publish your WordPress forms in just minutes.Just quick and easy form-building. Select your fields, configure...
DocuSign
#4 Alternative to Jotform
DocuSign is changing how business gets done by empowering anyone to transact anytime, anywhere, on any device.
---
Already have Jotform?
Software buyers need your help! Product reviews help the rest of us make great decisions.
Showing 5 reviews of 1,322
Industry: Events Services
Company size: 11–50 Employees
Used

Monthly

for

6-12 months

Review Source
Overall rating
Ease of Use

Customer Support

Likelihood to recommend

10.0

/10
Not the sexiest form solution out there, but boy is it powerful
Reviewed on 20/11/2020
Excellent. It's an excellent platform with robust features and tons of integrations. Support is...
Excellent. It's an excellent platform with robust features and tons of integrations. Support is top-notch as well.
Pros
The conditional form fields and calculations make this an extremely powerful tool for anyone looking to capture information. It's affordable, works well, integrates with a lot of platforms easily, and does exactly what it's intended to do.
Cons
There isn't much. It isn't the sexiest platform out there, but with a little CSS you can get the forms styled exactly how you want them. It would be nice to have better WYSIWYG options.
Really minor detail, but I get quite annoyed when the forms auto sort in the order of most recently updated. They start by displaying alphabetically, I'll click on my desired form, but right as I click it changes ...
Reasons for Switching to Jotform
The calculation features & conditional logic was much more robust.
Response from Jotform
Thanks for your review and glad you like two of the best JotForm features, calculation and conditional logic. We really appreciate it.
Regarding the sorting problem you've encountered on the My Forms page, we tried it but we can't replicate the problem. The selected sort option is saved even after revisits. Could you please clear your browser's cache and try it again? If the problem persists, contact us at https://www.jotform.com/contact/ so we can help you.
Regards!
Industry: Publishing
Company size: 11–50 Employees
Used

Monthly

for

2+ years

Review Source
Overall rating
Value for Money

Ease of Use

Likelihood to recommend

10.0

/10
A friendlier, powerful form software
Reviewed on 29/04/2021
We started with Google Forms and also use Microsoft Forms quite a bit. All of them have their...
We started with Google Forms and also use Microsoft Forms quite a bit. All of them have their limitations. JotForm allows us to receive file uploads on a WordPress site, send quick surveys, and explore detailed feedback from curriculum reviewers. Customer service has been helpful, too.
Pros
I've come to rely on the Cards version of forms. I like the breadth of integrations and the variety of field types. The new Tables and Reports features are pretty interesting too.
JotForm is reasonably easy to set up and very user-friendly on the front end.
Cons
A lot of the default styles are pretty dated, but there are some fine options for styles. The admin UX takes a bit of getting used to--not quite the normal flow, but there are reasons for this.
Reasons for Choosing Jotform
JotForm offers more powerful field types and more pleasing UI.
Reasons for Switching to Jotform
Jotform offered more power at a better value.
Response from Jotform
Thank you so much. We greatly appreciate your time to leave a positive review. Have a good one!
Industry: Nonprofit Organization Management
Company size: 2–10 Employees
Used

Weekly

for

1-5 months

Review Source
Overall rating
Value for Money

Ease of Use

Likelihood to recommend

10.0

/10
Finally! A form that can meet all our needs
Reviewed on 03/03/2023
Pros
JotForm is easy to use, powerful and automates our registration process to save me a lot of time.
Cons
It took a little bit of time to learn JotForm. A tutorial would have been helpful.
Response from Jotform
Hello Jeanette,
Thanks a lot for your nice review. We're glad that our platform helps automate your registration process and saves you time. We're beyond grateful for your overall rating.
For video tutorials, please check our Youtube channel at https://www.youtube.com/user/thejotform. We also have a user guide section with lots of helpful guides, check this out: http://www.jotform.com/help/.
Reach out to us through our support contact form at https://www.jotform.com/contact/ if you have any other questions or concerns.
Industry: Automotive
Company size: Self Employed
Used

Weekly

for

1-5 months

Review Source
Overall rating
Ease of Use

Likelihood to recommend

5.0

/10
Forms.
Reviewed on 23/02/2023
Pros
Product is somewhat easy to use. Once it's figured out. What one wants the end product to look like and have.
Cons
If to much info is on form, will crash.
Response from Jotform
Hello Monty, Thank your for the feedback and rating. If you have questions or suggestions, please contact us through our support contact form at https://www.jotform.com/contact/. We'll be happy to help.
Industry: Hospitality
Company size: 2–10 Employees
Used

Daily

for

6-12 months

Review Source
Overall rating
Value for Money

Ease of Use

Customer Support

Likelihood to recommend

8.0

/10
Jotform in tourist rentals
Reviewed on 24/11/2022
In general, my experience is very good and has allowed me to keep better accounting records and on...
In general, my experience is very good and has allowed me to keep better accounting records and on the other hand to have better control of the condition of the floors and the identification of potentially dangerous reserves.
Pros
It allows us to carry out a check-in registration by our check-in agents, where you can register instantly if there is any problem in the apartment or with the guests, everything is done through a form that has logical answers to send email alerts in case there is a problem.On the other hand, it allows us to keep track in real time of the money of rates received by the agents.
Cons
We would like to customize even more the automatic messages/warnings to make it easier to identify them in the mail. On the other hand, we miss more modes for the forms with more options, such as being able to enter an unlimited number of photos without this number having to come predetermined by default.
Reasons for Switching to Jotform
They were all very similar, but at the user level it was much clearer and also allowed very easily the automation of emails based on responses.
Response from Jotform
Hello Ismael, We are grateful that you took the time to leave us a positive review. Your feedback helps us improve service for everyone.
It is possible to disable the limit on number of files to be uploaded in the file upload properties. But, the max file size for each file is capped at 100mb. For more information, you can check this guide: https://www.jotform.com/help/33-changing-the-file-upload-size-limit/.
If you have questions or suggestions, please contact us through our support contact form at https://www.jotform.com/contact/.
We'll be happy to help.
Jotform FAQs
Below are some frequently asked questions for Jotform.
Q. What type of pricing plans does Jotform offer?
Jotform offers the following pricing plans:
Starting from: US$29.00/month
Pricing model: Free Version, Subscription
Free Trial: Available
The starter plan is free with 100 form submissions per month that can be stretched to 200 on the free plan. If you need more submissions the price starts from $24/month, with a discount for yearly payments. Bronze - $24/month Silver - $29/month Gold - $79/month
Q. Who are the typical users of Jotform?
Jotform has the following typical customers:
Self Employed, 2–10, 11–50, 51–200, 201–500, 501–1,000, 1,001–5,000
Q. What languages does Jotform support?
Jotform supports the following languages:
Danish, Dutch, English, Finnish, French, German, Hungarian, Italian, Norwegian, Polish, Portuguese, Spanish, Swedish, Turkish
Q. Does Jotform support mobile devices?
Jotform supports the following devices:
Android (Mobile), iPhone (Mobile), iPad (Mobile)
Q. What other apps does Jotform integrate with?
Jotform integrates with the following applications:
2Checkout, AWeber, ActiveCampaign, Airtable, Akita, Apache Hive, Asana, Authorize.Net, Automate.io, Basecamp, BluePay, BlueSnap, Box, Braintree, Callingly, Campaign Monitor, CardConnect, Chargify, ClickUp, ClinchPad, Clover by First Data, Constant Contact, ConvertKit, CyberSource, Dropbox Business, Egnyte, EngageBay, Evernote Teams, FTP Today, Freshdesk, GetResponse, GoCardless, GoToWebinar, Google Analytics 360, Google Calendar, Google Contacts, Google Drive, Highrise, HubSpot CRM, IFTTT, Insightly, Joomla, Keap, Klaviyo, Knack, Mad Mimi, Mailchimp, MailerLite, Make, MariaDB, Meta for Business, Microsoft Excel, Microsoft SQL Server, Mollie, MongoDB, OneDrive, OpenCRM, Oracle Aconex, PayJunction, PayPal, PayPal Invoicing, PayU, Paymo, Paysafe, Pipedrive, Podio, Salesforce Platform, SendGrid, Sendinblue, Skrill, Smartsheet, Solve CRM, Square Point of Sale, Stripe, Tray.io, Trello, Typeform, VerticalResponse, Weebly, WordPress, Worldpay, Wrike, Zapier, Zendesk Suite, Zoho CRM, Zoom Meetings, iContact, monday.com
Q. What level of support does Jotform offer?
Jotform offers the following support options:
Email/Help Desk, FAQs/Forum, Knowledge Base, 24/7 (Live rep), Chat
Related categories
See all software categories found for Jotform.