About ClicData
ClicData is an intuitive Business Intelligence software that simplifies data analysis and enables business managers to make informed decisions faster.
Derive insightful reports and make better data-driven decisions with ClicData's business intelligence dashboard.
Connect data from over 250 sources (CRM, social media, ERPs…) into a cloud data warehouse.
Customize automatic updates and take advantage of report sharing capabilities to notify your teams both on desktop and mobile.
Reach across the entire data landscape, from multiple platforms, data sources, and formats, in real-time or batches.
Aggregate, merge and transform your data with drag and drop normalization and calculated column functions.
Display indicators in a relevant dashboard format and start sharing.
All things above are possible in one single platform!
Live in Minutes
- From signup to the first dashboard in less than 15 minutes.
- Instant cloud-based data warehouse.
- Share the dashboard with the entire team immediately.
Easy Integration
• Automate data refreshes and dashboard publications.
• Integrate live dashboards in websites, portals, and software.
• APIs connector is available.
Powerful and Secure
• Sophisticated data consolidation.
• Hosting audited by KPMG under SSAE 16 and ISAE 3402 to obtain SOC 1, SOC 2, and ISO 27001.
Accessible
• Affordable subscriptions.
• Access from any device.
• Invite public access and/or set graduated privacy rules.
• Intuitive build-and-go.
Pricing starting from:
US$79.00/month
Free Version

Free Trial

Subscription
Top 5 alternatives to ClicData
Key benefits of ClicData
FAST ANALYSIS on accurate data in minutes with no IT help.
SOPHISTICATED technology behind an easy, intuitive interface.
INTEGRATED data merges, data transformations, filtering and more with our online data warehouse.
REFRESHED : Up-to-date reporting keeps users on the leading edge of decision-making.
AUTOMATED : Updates and alerts, customized to the user's liking, and provided at the user's desired frequency.
POWERFUL : Manage, impress and succeed with curated, filtered views, analyses and reports. The power of data visualized.
EASY : Get your dashboards up and running by the end of the day.
Typical Customers
Freelancers

Small Businesses

(2-50)

Mid-size Companies

(51-500)

Large enterprises

(500 and more)
Markets
Andorra, United Arab Emirates, Afghanistan, Antigua & Barbuda, Anguilla , Albania, Armenia, Angola, Argentina, American Samoa, Austria, Australia, Aruba, Åland Islands, Azerbaijan, Bosnia & Herzegovina, Barbados, Bangladesh, Belgium, Burkina Faso, Bulgaria, Bahrain, Burundi, Benin, Bermuda, Brunei, Bolivia, Brazil, Bahamas, Bhutan, Botswana, Belarus, Belize, Canada, Congo - Kinshasa, Central African Republic, Congo - Brazzaville, Switzerland, Cook Islands, Chile, Cameroon, China, Colombia, Costa Rica, Cuba, Cape Verde, Cyprus, Czechia, Germany, Djibouti, Denmark, Dominica, Dominican Republic, Algeria, Ecuador, Estonia, Egypt, Eritrea, Spain, Ethiopia, Finland, Fiji, Falkland Islands, Micronesia, Faroe Islands, France, Gabon, United Kingdom, Grenada, Georgia, French Guiana, Guernsey, Ghana, Gibraltar, Greenland, Gambia, Guinea, Guadeloupe, Equatorial Guinea, Greece, Guatemala, Guam, Guinea-Bissau, Guyana, Hong Kong SAR China, Honduras, Croatia, Haiti, Hungary, Indonesia, Ireland, Israel, Isle of Man, India, Iraq, Iran, Iceland, Italy, Jersey, Jamaica, Jordan, Japan, Kenya, Kyrgyzstan, Cambodia, Kiribati, Comoros, St Kitts & Nevis, South Korea, Kuwait, Cayman Islands, Kazakhstan, Laos, Lebanon, St Lucia, Liechtenstein, Sri Lanka, Liberia, Lesotho, Lithuania, Luxembourg, Latvia, Libya, Morocco, Monaco, Moldova, Montenegro, St Martin, Madagascar, Marshall Islands, North Macedonia, Mali, Myanmar (Burma), Mongolia, Macao SAR China, Northern Mariana Islands, Martinique, Mauritania, Montserrat, Malta, Mauritius, Maldives, Malawi, Mexico, Malaysia, Mozambique, Namibia, New Caledonia, Niger, Norfolk Island, Nigeria, Nicaragua, Netherlands, Norway, Nepal, Nauru, New Zealand, Oman, Panama, Peru, French Polynesia, Papua New Guinea, Philippines, Pakistan, Poland, St Pierre & Miquelon, Puerto Rico, Palestinian Territories, Portugal, Palau, Paraguay, Qatar, Réunion, Romania, Serbia, Russia, Rwanda, Saudi Arabia, Solomon Islands, Seychelles, Sudan, Sweden, Singapore, St Helena, Slovenia, Svalbard & Jan Mayen, Slovakia, Sierra Leone, San Marino, Senegal, Somalia, Suriname, São Tomé & Príncipe, El Salvador, Syria, Eswatini, Turks & Caicos Islands, Chad, Togo, Thailand, Tajikistan, Timor-Leste, Turkmenistan, Tunisia, Tonga, Turkey, Trinidad & Tobago, Tuvalu, Taiwan, Tanzania, Ukraine, Uganda, United States, Uruguay, Uzbekistan, Vatican City, St Vincent & the Grenadines, Venezuela, British Virgin Islands, US Virgin Islands, Vietnam, Vanuatu, Wallis & Futuna, Samoa, Yemen, Mayotte, South Africa, Zambia, Zimbabwe and 224 others
Supported Languages
Dutch, English, French, German, Portuguese , Spanish and 1 others
Pricing starting from:
US$79.00/month
Free Version

Free Trial

Subscription
Top 5 alternatives to ClicData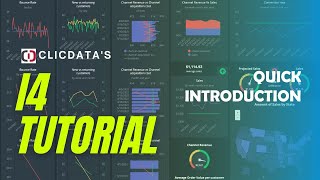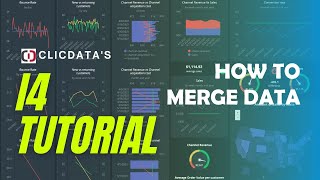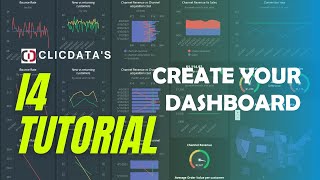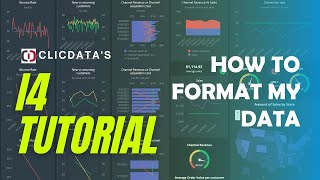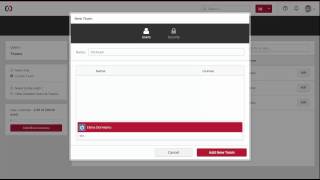 Total features of ClicData: 98
AB Testing
API
Access Controls/Permissions
Accounting Integration
Activity Dashboard
Activity Tracking
Ad hoc Analysis
Ad hoc Query
Ad hoc Reporting
Alerts/Notifications
Benchmarking
Budgeting/Forecasting
CRM
Campaign Analytics
Campaign Management
Campaign Tracking
Charting
Collaboration Tools
Conversion Tracking
Customer Journey Mapping
Customizable Branding
Customizable Dashboard
Customizable Reports
Customizable Templates
Dashboard
Dashboard Creation
Data Analysis Tools
Data Capture and Transfer
Data Connectors
Data Extraction
Data Import/Export
Data Integration
Data Management
Data Migration
Data Quality Control
Data Synchronization
Data Transformation
Data Visualization
Drag & Drop
ETL - Extract / Transfer / Load
Financial Reporting
Forecasting
Functions/Calculations
Goal Setting / Tracking
In-Memory Processing
Job Scheduling
KPI Monitoring
Key Performance Indicators
Keyword Tracking
Marketing Reports
Match & Merge
Metadata Management
Mobile Dashboards
Multi-Channel Attribution
Multiple Data Sources
Multiple Site Management
Non-Relational Transformations
OLAP
Pageview Tracking
Performance Metrics
Predictive Analytics
Private Dashboards
Profitability Analysis
Public Dashboards
Publishing / Sharing
ROI Tracking
Real Time Analytics
Real Time Data
Real Time Monitoring
Real Time Notifications
Real Time Reporting
Real-time Updates
Referral Tracking
Relational Display
Reporting & Statistics
Reporting/Analytics
Sales Reports
Sales Trend Analysis
Scheduled / Automated Reports
Scorecards
Search/Filter
Self Service Data Preparation
Single Page View
Single Sign On
Site Search Tracking
Social Media Integration
Strategic Planning
Third Party Integrations
Time on Site Tracking
Trend / Problem Indicators
User Interaction Tracking
User Management
Version Control
Visual Analytics
Visual Discovery
Website Analytics
Widgets
eCommerce Management
Tableau
#1 Alternative to ClicData
Tableau helps people and organizations become more data-driven as the trusted leader in analytics.
Domo
#2 Alternative to ClicData
Domo is a data app platform that transforms businesses by putting data to work for everyone.
Amazon QuickSight
#3 Alternative to ClicData
Amazon QuickSight is an interactive data visualization, machine learning, and reporting service.
Microsoft Power BI
#4 Alternative to ClicData
Microsoft Power BI converts data into rich interactive visualizations, utilizing business analytics tools to share...
---
Already have ClicData?
Software buyers need your help! Product reviews help the rest of us make great decisions.
Showing 5 reviews of 134
Industry: Security & Investigations
Company size: 2-10 Employees
Used

Daily

for

6-12 months

Review Source
Overall rating
Value for Money

Ease of Use

Customer Support

Likelihood to recommend

9.0

/10
Clicdata Simplicity Towards Perfection
Reviewed on 03/03/2022
I build solutions for customers by taking their available data and adding valuable information to...
I build solutions for customers by taking their available data and adding valuable information to this data, such as risk management models. Doing this in manual reporting, traditional Word, Excl or PDF reports are no longer what they are looking for and Business Intelligence are becoming more and more the requirement. However, some customers simply do not have the time nor the money to spend on rolling this out or to buy a BI solution if they only have a requirement for a few users. These customers then generally try to get this through a 3rd party supplier. This can be through customised software or by being a distributor of a BI product.
My model works around BI, not install and roll it out but simply to build a solution in my licensed platform and to provide the customer with the amount of users they require and not to force them to take a minimum amount of licenses. The Clicdata pricing model along with the ease of use to develop dashboards allows me to provide customers to have access to what they are looking for, without having to pay huge amounts of money towards aspects they don't need or require. Clicdata therefor works perfectly for me, as a reporting tool in my own business as well as for my customers.
Pros
My business revolves around providing solutions to my own customers, mostly to streamline aspects such as reporting, mostly in the Logistics and Transport industry. This requires integration with different software solutions and Clicdata allows me to integrate seamlessly with other 3rd party softeware. The support team are extremely efficient and there has been no issue to integrate any of the 3rd party software at any stage.
Transforming data, in order to further streamline the output, is simple and easy and the drag and drop functionality and testing of queries makes it easy for non-developers to perform several functions without assistance.
Building dashboards are also extremely easy with a drag and drop function to easily create draft graphs, tables, etc. Streamlining your drafts are also simple and easy with functions available to filter and sort data without too much query writing to get to the applicable output. Further covers the Q&A section most of that what you are looking for and you can build what you want out of this information without having to involve their support team often. This in itself allows you to get to publishing dashboards far more rapidly as would be the case with other BI Products that can be a bit more complex in this regard.
Lastly, I found the way that Clicdata allows you to do the Dashboard layout very useful and simple and that it allows for a very simple yet pleasing on the eye output once you have completed your dashboards.
Cons
There is not an aspect that I dislike in the software other than missing a couple of features that I have used in other solutions before. One feature, forecasting, is currently not available in Clicdata and is something that I used a lot in the past and that was popular with my customers.
Also, and I understand that this is more complex, I miss utilising a prediction model in conjunction with Business Intelligence visualisation. I utilise this in my business solutions to my customers and would prefer to use one solution in stead of two different solution.
Reasons for Choosing ClicData
ADimentrix were bought out by another company which made future business impossible.
Reasons for Switching to ClicData
I have used all 3 products in the past and although I know them well I do prefer the way Clicdata operates and the ease of use. The ease of use is a critical factor but the most important factor, for me, is the way Clicdata structure it's licensing. This allows me to provide more affordable solutions to my own customers, without having to increase margins to cover my cost and thus, to be more competive, without sacrificing quality in the final output.
Industry: Marketing & Advertising
Company size: 2-10 Employees
Used

Weekly

for

2+ years

Review Source
Overall rating
Value for Money

Ease of Use

Customer Support

Likelihood to recommend

9.0

/10
Highly Customisable Dashboards at Pocket-Friendly Prices
Reviewed on 30/03/2017
Let's face it: there's hundreds of dashboard solutions out there, all competing for your attention....
Let's face it: there's hundreds of dashboard solutions out there, all competing for your attention. Take a close look and it's always a trade-off between functionality, ease of use, customisation options and pricing.
You'll find everything from zippy, push-button options that may or may not give you what you want to full-blown high-end tools which combine dashboard reporting with sophisticated data analysis capabilities.
Quick and easy comes with limitations in the data sources you can use, and the degree to which you can manipulate data after import. There's usually a short-list of presentation choices, often a million miles from data visualisation best practice. At the high-end comes complexity, a steep learning curve, and watch out stratospheric pricing.
Here's where ClicData excels: for an exceptionally modest price, you get connections to a long list of data sources that would satisfy all but the most unusual of requirements. You get ample options to segment, merge and manipulate data post import. You also get an ever-increasing number of customisable reporting widgets. Most importantly, in an area where most other solutions fail, you can set up your own customised templates and present your data in such a way that its easily interpreted. Yes, this is one online reporting suite capable of producing results that would even earn approval from Edward Tufte and Stephen Few.
Is there a downside to ClicData? Only if you don't have the time to invest in setting things up properly at the start and learning how to get the most out of this clever program. That time will pay enormous dividend, while not requiring the programming and analytics skills that other platforms do.
Of course, as with any platform, just how long your set up takes will depend on what you are trying to achieve, and how much time you want to spend in getting things perfect. But what's outstanding about ClicData is that you can produce perfect interactive dashboards, and at a price that will get quick approval from your accounting department.
Pros
Customisation options, flexibility, price.
Cons
Could also offer simple template-driven solutions for those with simple needs looking for a push-button solution.
Industry: Renewables & Environment
Used

Daily

for

1+ year

Review Source
Overall rating
Value for Money

Ease of Use

Customer Support

Likelihood to recommend

8.0

/10
Simple & Efficient BI Tool
Reviewed on 03/04/2017
When I started to use ClicData, I thought the tool was really complex, not finished & not as...
When I started to use ClicData, I thought the tool was really complex, not finished & not as powerful as other solutions ... But after several month using it, I now feel that it's much more simpler & easy-to-use, and very efficient in terms of online sharing (Passworded HTML links).
The Drag & Drop system allows to connect in an easy way different databases on different reports and give the possibility to hide a report to show another one by clicking on a dropdown list using a formula, which is according to me really powerful to switch the view of one graph (for instance switching between Month / Year split for time charts) using a button instead of creating a different DB.
ClicData permits also to create a whole network of dashboards by connecting them to labels, button, charts, which so permit to switch from one to another with a simple click without any IT development.
The customization part of reports is not as powerful as other tool, but compared to the ease to deliver the MVP dashboard, it's worth it.
The Data Transform feature & T-SQL language is not easy to get used to at the beginning but is also quite nice to work on your data directly in the tool.
From all ticket I already wrote, the support was nice, quick & efficient.
The pricing is also totally flexible depending on your need, and very acceptable for such a tool, which is one of the main reason I'm using it today.
I use this tool on a daily basis now,
Thanks a lot for your work on this !
Pros
Easy & quick
Easy online sharing
High content for the price
Cons
Some UX missing features like not showing specific labels that overlap others
Quite difficult to find some relevant supportive documents / videos to train yourself on the web
Industry: Computer Software
Company size: 10,000+ Employees
Used

Daily

for

2+ years

Review Source
Overall rating
Value for Money

Ease of Use

Customer Support

Likelihood to recommend

10.0

/10
Fantastic Tool!
Reviewed on 27/03/2017
Combining Data Manipulation AND Dashboards in one solution is great!
Data Manipulation: You need...
Combining Data Manipulation AND Dashboards in one solution is great!
Data Manipulation: You need to learn SQL for many of the Data Transformations. I'm okay at VBA and had ZERO SQL experience coming into ClicData. I'm getting better at SQL but could only imagine what I could do if I knew SQL better.
Data Refresh: Our data auto updates with with scheduled refreshes with cloud services (SFDC, Smartsheet) and through scheduled emails with attached data from our LMS (Data by Email).
Dashboards: I had zero experience creating dashboards before ClicData. As with anything I've improved vastly over time. When I need a new dashboard, I just select an existing one that is close to what I want, hit `Duplicate' and change the data source(s). Super simple.
I am able to amaze my coworkers on a regular basis thanks to ClicData.
I cannot recommend it enough.
Pros
Combines Data Manipulation and Dashboards. Flexibility. Setup once and everything auto updates.
Cons
It's hard to call it a con, but not having a SQL person really slowed us down.
Industry: Information Technology & Services
Company size: 11-50 Employees
Used

Daily

for

2+ years

Review Source
Overall rating
Value for Money

Ease of Use

Customer Support

Likelihood to recommend

9.0

/10
World Class Business Intelligence Platform
Reviewed on 01/03/2022
Incredibly solution built by a great company.
Incredibly solution built by a great company.
Pros
The abundant amount of features and integrations available. The UI Design is extremely user friendly as well.
Cons
I don't believe phone support is offered.
Reasons for Switching to ClicData
Company, Functionality, Support, Price, Easy to do business with, Ease of Use
ClicData FAQs
Below are some frequently asked questions for ClicData.
Q. What type of pricing plans does ClicData offer?
ClicData offers the following pricing plans:
Starting from: US$79.00/month
Pricing model: Subscription
Free Trial: Available
Monthly or yearly subscription including everything from storage to ETL to visualization widgets and alerts. The packages vary upon: - Volume of data to store - Type of data sources - Frequency of data refresh - Number of viewers
Q. Who are the typical users of ClicData?
ClicData has the following typical customers:
51-200, 201-500, 501-1,000
Q. What languages does ClicData support?
ClicData supports the following languages:
Dutch, English, French, German, Portuguese, Spanish
Q. Does ClicData support mobile devices?
ClicData supports the following devices:
Android (Mobile), iPhone (Mobile), iPad (Mobile)
Q. What other apps does ClicData integrate with?
ClicData integrates with the following applications:
3GTMS, Agile CRM, Airtable, Amazon EC2, Basecamp, Box, CenterPoint Accounting for Agriculture, Constant Contact, Dropbox Business, FreshBooks, Google Ads, Google Analytics 360, Google Drive, HubSpot CRM, HubSpot Marketing Hub, Insightly, Instagram, Jira, Keap, Kochava, Meta for Business, Microsoft Visual Studio, Mothernode CRM, NetSuite, NetSuite Financials, NetSuite SuiteCommerce, OneDrive, Oracle CRM On Demand, Oracle Cloud Financials, Oracle Eloqua, Pipedrive, Podio, QuickBooks, QuickBooks Time, Quickbooks Online, RingCentral Engage Voice, RingCentral Meetings, Salesforce Essentials, Salesforce Sales Cloud, Salesforce Service Cloud, ServiceNow, Smartsheet, SugarCRM, SurveyMonkey, Twitter, WooCommerce, Wufoo, Xero, Zapier, Zendesk Suite
Q. What level of support does ClicData offer?
ClicData offers the following support options:
Email/Help Desk, FAQs/Forum, Knowledge Base, Phone Support, Chat
Related categories
See all software categories found for ClicData.