TeamSupport
The complete B2B solution for great customer support
About TeamSupport
At the root of great customer experiences are smooth and effective customer support interactions. With Support by TeamSupport, you can rest assured that your customer service teams are meeting all of your customers' needs.
Through customer management tools, powerful automations, omnichannel support, and a vast number of integrations, Support gives you 360-degree views of your customers.
By providing you with the context needed to understand your customers, tickets are solved faster, agents are more effective, customer relationships grow, and your customer experience is enhanced.
Key benefits of TeamSupport
- Powerful customer management tools, including account trending, satisfaction scoring, and visible opportunities for growth and expansion, that provide context of the customer
- Meet your customers where they are with omnichannel support, including live chat, email- and phone-to-ticket, and a customer portal
- AI powered automations for more efficient teams through chatbots, workflow automations, and ticket routing
- Have all your tools in one place with many integrations including CRMs, project management tools, and communication platforms
- Enhance internal collaboration through the Wiki, knowledge base, or Watercooler (in-app chat)
Typical Customers
Freelancers

Small Businesses

(2-50)

Mid-size Companies

(51-500)

Large enterprises

(500 and more)
Markets
Australia, Canada, Germany, United Kingdom, India , Mexico, United States and 2 others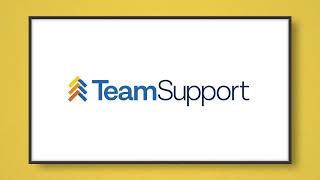 Total features of TeamSupport: 103
API
Access Controls/Permissions
Activity Dashboard
Activity Tracking
Alerts / Escalation
Alerts/Notifications
Application Management
Appointment Management
Asset Lifecycle Management
Assignment Management
Auto-Responders
Automated Routing
CRM
Calendar Management
Call Center Management
Case Management
Change Management
Chat/Messaging
Chatbot
Client Portal
Collaboration Tools
Commenting/Notes
Configurable Workflow
Contact Database
Contact Management
Corrective and Preventive Actions (CAPA)
Customer Complaint Tracking
Customer Database
Customer Experience Management
Customer History
Customer Segmentation
Customer Service Analytics
Customizable Branding
Customizable Fields
Customizable Forms
Customizable Reports
Customizable Templates
Dashboard
Data Import/Export
Document Storage
Drag & Drop
Email Alerts
Email Management
Email Templates
Event Triggered Actions
Feedback Management
Forms Management
Help Desk Management
IT Asset Management
Incident Management
Interaction Tracking
Inventory Management
Issue Auditing
Issue Management
Issue Scheduling
Issue Tracking
Knowledge Base Management
Live Chat
Macros/Templated Responses
Monitoring
Multi-Channel Communication
Multi-Channel Management
Multiple User Accounts
Network Monitoring
Online Forums
Performance Metrics
Prioritization
Problem Management
Project Management
Quality Assurance
Queue Management
Real Time Analytics
Real Time Data
Real Time Monitoring
Real Time Notifications
Real Time Reporting
Real-Time Chat
Real-time Updates
Recurring Issues
Release Management
Reporting & Statistics
Reporting/Analytics
Role-Based Permissions
Routing
Rules-Based Workflow
SMS Messaging
SSL Security
Search/Filter
Service Level Agreement (SLA) Management
Single Sign On
Social Media Monitoring
Support Ticket Management
Support Ticket Tracking
Surveys & Feedback
Tagging
Task Management
Third Party Integrations
Ticket Management
Website Integration
Widgets
Wiki
Workflow Configuration
Workflow Management
Zendesk
#1 Alternative to TeamSupport
Zendesk's fully customizable help desk solution makes things easy on your customers, sets your teams up for success,...
Freshdesk
#2 Alternative to TeamSupport
Freshdesk is a cloud-based, omnichannel customer service software for businesses of all sizes, with solutions that...
Odoo
#3 Alternative to TeamSupport
Odoo is a fully-integrated, customizable, and open-source suite of business applications. A majority of the business...
Intercom
#4 Alternative to TeamSupport
Intercom is an open channel between your business and your customers—in product, in the moment, and on their terms—creat...
---
Already have TeamSupport?
Software buyers need your help! Product reviews help the rest of us make great decisions.
Write a Review!
Showing 5 reviews of 809
Company size: 1,001-5,000 Employees
Used

Daily

for

1+ year

Review Source
Overall rating
Value for Money

Ease of Use

Customer Support

Likelihood to recommend

9.0

/10
Team support makes us a more efficient with customer support.
Reviewed on 10/07/2018
Pros
Team support makes it easy for my team to focus on the customers as against just focusing on tickets. With support tools ,we have tried in the past ; we were able to resolve customer tickets , but found it difficult resolving all of them at once.
Team support provides the customer care team with high level visibility , which enable our sales team to manage and resolve customer tickets at a company level as against resolving them at a ticket level.This eliminates duplicate efforts where we have multiple support agents helping out a single customer to resolve multiple tickets at same time.Thus ensuring we are able to resolve all customer issues at once, as against on a ticket by ticket basis.
Overall, Teamsupport has saved us time ,and made our customers happier.
Cons
It is not intuitive even though it is very effective. Also will like to see more information with new tickets opened by customers. For example ,will be helpful if agents can see from what geographical location the ticket was created from, or from what part of the website the ticket was created from.
Industry: Information Technology & Services
Company size: 51-200 Employees
Used

Daily

for

2+ years

Review Source
Overall rating
Value for Money

Ease of Use

Customer Support

Likelihood to recommend

8.0

/10
Intuitive, Useful Software Company-wide
Reviewed on 24/03/2021
Overall, our company has toyed with the idea of using competitors but TeamSupport has held strong...
Overall, our company has toyed with the idea of using competitors but TeamSupport has held strong as a useful solution for us whose advantages outweigh its detractors.
Pros
I like the largely intuitive interface and functionality. Creating actions (public/private) are extremely easy as is pasting in-line images, adding attachments and customizing ticket types. Once saved, the formatting of actions are ideal and translate to what the user entered. Not all other ticketing software handles it this well.
Cons
Performance/stability has certainly improved over the years and has become more reliable. Despite that, there are the odd instances of slowness or degraded performance. The reporting could be more robust and easier. The ability to create more than one new (unsaved) ticket simultaneously would be very helpful.
Response from TeamSupport
Hi Tyler, Thanks for writing to let us know your thoughts about TeamSupport. While we were really glad to hear that you've generally had a good experience so far, it looks like we fell short in one area, and that's not okay. I want you to know that I've spoken to our Director of Customer Success about this, and we're going to make sure this isn't an issue moving forward. We're always improving our platform and will also make our development team aware to factor into future updates and enhancements.
We'll look forward to talking directly to learn more and I promise we'll find a solution to your issue.
Industry: Computer Software
Company size: 201-500 Employees
Used

Daily

for

1-5 months

Review Source
Overall rating
Value for Money

Ease of Use

Customer Support

Likelihood to recommend

4.0

/10
More capable than most, but still some additions I'd like to see
Reviewed on 28/10/2016
Getting the system configured for our particular use has been "tricky". It is working for us, but...
Getting the system configured for our particular use has been "tricky". It is working for us, but there are some limitations that make it difficult in some areas. For instance, notification via text message should be based on "who is on-call". As it is, I can notify, but I have no-way to denote who is "on-call". So, there may be some way to do this and change the external calls/texting based on it, but it isn't intuitive. Another issue has been with refreshing the screens. (we need to manually do that) However, this system is working for us an our clients, overall, and has met 90% of our needs. Working with customer service, we have had to resolve our own issues on occasion, which is a frustration. (no ideas presented to us, and we just "found" a way)
Pros
Ability to customize ticket entry questions.
Ability to allow customers to directly enter tickets
Ability to allow for texting our cellphones for tickets that have not yet been assigned.
Ability to enter time on tickets, and retroactively enter/change time.
Ability to search on old issues and for our customers to see the issues.
Cons
Inability to tag a ticket with a "classification". (we charge different rates and minimum hours for different times of day/week/holiday) There isn't a good way to track that in the system and we are having to use the comment entry to work out offline ourselves.
My customers want 1 report entry (at the end of of the day), that shows them what the issue was, and the final resolution (only), and time/$ breakdown per time spent on the project. I do find it hard to externally work a report for that. We have had to generate a VB application to manipulate/merge and calculate everything based on the reports that I can get form the system in order to get what we actually need to share with our clients.
CDI should take into account tickets that are "Waiting on Client". (and remove them from the calculation) Currently, I have 2 tickets that are waiting on clients, but the CDI is "maxed out", because it has taken then more than 2 months to get their "act in order". That shouldn't frustrate them and drive the CDI up.
Why can my clients (outside their contract date enter a ticket, but I cannot enter a ticket for them?). Sometimes we need to "catch them up later".....
I need a way to track our active "on-call" resource and make it so that our ticket automation only alerts us the "on-call" resource (via text message) to those considered currently "on-call". Currently, we have to change that setup manually (pain).
Industry: Hospital & Health Care
Company size: 11-50 Employees
Used

Daily

for

2+ years

Review Source
Overall rating
Value for Money

Ease of Use

Customer Support

Likelihood to recommend

10.0

/10
Customer Convenience
Reviewed on 24/05/2022
Overall,TeamSupport is a topnotch product. Customers love to interact through email, chat and use...
Overall,TeamSupport is a topnotch product. Customers love to interact through email, chat and use browsing.
Pros
It is very helpful for us to assist clients more effectively. Customers are so happy using the software.
Cons
None so far. Customers interact more effectively.
Industry: Banking
Company size: 2-10 Employees
Used

Daily

for

6-12 months

Review Source
Overall rating
Value for Money

Ease of Use

Customer Support

Likelihood to recommend

10.0

/10
Inventory Management
Reviewed on 14/01/2020
I personally like Team Support as it has optimized our business operations considerably. We create...
I personally like Team Support as it has optimized our business operations considerably. We create support tickets on this platform. We are able to track our inventory, we are able to create support tickets and keep them open till the issue is resolved. We are able to schedule email reports about the overall use of our company time and resources. We are delighted to see that Team Support is bringing new features on a periodic basis.
I truly appreciate the webinars conducted by Team Support where they talk about new features and how to make best use of the software. I have acquired some interesting insights during the webinars and passed it on to my peers.
Overall we like Team Support as it meets our current requirements and expectations .
Pros
I primarily use Team Support for Inventory Management.
I like that I am able to search a terminal based on the serial number alone.
It is helpful to leave a note for each terminal, I use the notes to indicate the current status of a terminal, whether it is ready to be loaned out or if it already been loaned etc. Team Support has a provision to assign an inventory item to a Customer. I find that very helpful.
I like the feature where I am able to schedule the reports to be emailed to more than one email address. These reports need to be sent at particular time and day without fail. Auto scheduling the email report saves me a lot of time and complications.
I also like the fact that Team Support is compatible for API Integration. We are looking to develop a centralised platform in our firm and want to be able to fetch info from Team Support for Data Analysis. This is in our pipeline and we are looking to implement this sometime in the future.
In the past the upper management used to shoot us emails enquiring about the particular issue. It takes up our time to email the management back with the status of that issue. Now the upper management simply logs into team support to view and oversee the status of a ticket/issue
Cons
However, the frustrating part of Team Support is the reporting section. When I open up the inventory report, it displays a list of all the terminals I have added to the inventory and when I want to get more information on a particular terminal, I notice that I cannot click on the terminal to navigate to that terminals page. Not only that, I cannot copy the serial number of the terminal from the inventory report. This applies to pretty much all the reports. All reports are in read only format. I humbly request Team Support to make the items on the report as clickable and actionable in the future.
Reasons for Switching to TeamSupport
Our admin staff is not technically savvy. Only our admin staff will be using Team Support on a regular basis. Our admin staff mentioned that other products were too technical and difficult to follow in terms of operation and usage. The staff found Team Support very easy to follow and use it. Also we wanted something simple for basic record keeping to start with.
TeamSupport FAQs
Below are some frequently asked questions for TeamSupport.
Q. What type of pricing plans does TeamSupport offer?
TeamSupport offers the following pricing plans:
Starting from: US$49.00/month
Pricing model: Subscription
Free Trial: Not Available
For the unique challenges of B2B businesses, the TeamSupport products are designed to help you manage your most important asset - your customers. Pricing starts at $49
Q. Who are the typical users of TeamSupport?
TeamSupport has the following typical customers:
51-200, 201-500, 501-1,000, 1,001-5,000
Q. What languages does TeamSupport support?
TeamSupport supports the following languages:
English
Q. Does TeamSupport support mobile devices?
TeamSupport supports the following devices:
Android (Mobile), iPhone (Mobile), iPad (Mobile)
Q. What other apps does TeamSupport integrate with?
TeamSupport integrates with the following applications:
Azure DevOps Server, Beanstalk, Customer Thermometer, Dropbox Business, Drupal, FreeWebsite.com, Gmail, GoDaddy Website Builder, Google Analytics 360, Google Calendar, Google Maps, Highrise, HubSpot CRM, HubSpot Marketing Hub, Jira, Joomla, JumpBox for Trac/Subversion, Mailchimp, Meta for Business, Microsoft 365, Microsoft Outlook, Microsoft Teams, Microsoft Visual Studio, Nicereply, Oracle CRM On Demand, Oracle Service, RingCentral Engage Digital, RingCentral Engage Voice, RingCentral MVP, RingCentral Meetings, RingCentral Video, Salesforce Sales Cloud, ServiceNow, Slack, Squarespace, SurveyMonkey, Twitter, Web.com, Weebly, WordPress, Zapier, Zoho Analytics, Zoho CRM
Q. What level of support does TeamSupport offer?
TeamSupport offers the following support options:
Email/Help Desk, FAQs/Forum, Knowledge Base, Phone Support, Chat
Related categories
See all software categories found for TeamSupport.