Jobber
Quoting, scheduling, & invoicing for home service businesses
About Jobber
Jobber helps home service businesses provide a seamless customer experience and keeps jobs on track, from the customer's request to the moment you're paid.
Jobber is customizable to fit your process, no matter what industry you're in. Efficiently schedule jobs, optimize routes, send quotes and invoices by text, and get paid on-site. With a mobile app, simple setup, and free 1-on-1 training, you'll be running a more efficient business in no time.
Get more done without having to hire additional staff. Send customers automatic appointment reminders, optimize routes, and give your crew the job details they need through the Jobber app.
Keep jobs on track without all the micro-management. See exactly where crews are and get notified when a job's done. Jobber helps you gather more information about each completed job, so that you can easily fine-tune your process to improve and grow.
When customers call with questions about their service, you'll be ready with answers. See a complete customer history that's organized and accessible from anywhere, and take payments instantly in-person, online within 24 hours, or automatically every month.
With a mobile app, free 1-on-1 training, and simple setup, Jobber helps you save time while delivering 5-star service. Try it free for 14-days.
Pricing starting from:
US$49.00/month
Free Version

Free Trial

Subscription
Top 5 alternatives to Jobber
Key benefits of Jobber
Streamline your workflow by converting quotes to jobs and invoices with one click
Schedule jobs and dispatch your crew faster than your competition by creating and assigning jobs in seconds
Offer seamless customer service with online booking and payments
Prevent no-shows and cancellations by sending automated reminders to let customers know you'll be coming
Get free, award-winning customer support
Typical Customers
Freelancers

Small Businesses

(2-50)

Mid-size Companies

(51-500)

Large enterprises

(500 and more)
Markets
Australia, Canada, Ireland, New Zealand, South Africa and 2 others
Supported Languages
English
Pricing starting from:
US$49.00/month
Free Version

Free Trial

Subscription
Top 5 alternatives to Jobber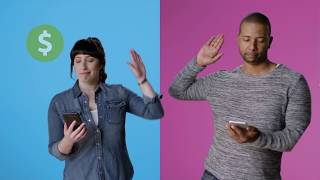 Total features of Jobber: 191
Access Controls/Permissions
Accounting
Accounting Integration
Activity Dashboard
Activity Tracking
Alerts/Escalation
Alerts/Notifications
Appointment Management
Appointment Scheduling
Asset Lifecycle Management
Assignment Management
Attendance Tracking
Audit Management
Audit Trail
Automated Quoting
Automated Scheduling
Automatic Backup
Availability Management
Barcode/Ticket Scanning
Bid Management
Billing & Invoicing
Budgeting/Forecasting
CRM
Calendar Management
Calendar Sync
Change Order Management
Chemical Usage Tracking
Client Database
Client Management
Client Portal
Client Tracking
Comment Library
Commercial
Commercial Inspections
Commercial Properties
Commercial/Industrial
Communication Management
Confirmation/Reminders
Contact Database
Contact Management
Contract/License Management
Contractor Database
Contractor Management
Cost Database
Cost Estimating
Cost Tracking
Credit Card Processing
Customer Database
Customer History
Customer Management
Customer Portal
Customizable Branding
Customizable Fields
Customizable Forms
Customizable Reports
Customizable Templates
Data Import/Export
Data Synchronization
Digital Signature
Discount Management
Dispatch Management
Document Imaging
Document Management
Document Storage
Drag & Drop
Driver Management
Electrical Estimating
Electronic Payments
Electronic Signature
Email Alerts
Email Management
Email Templates
Employee Database
Employee Management
Employee Scheduling
Equipment Tracking
Estimating
Facility Scheduling
File Storage
Fleet Management
For AEC Industry
For Arborists
For Carpet Cleaners
For Commercial and/or Industrial Electrical Contractors
For General Contractors
For HVAC Companies
For Handyman Industry
For Janitorial Services
For Lawn Care
For Locksmiths
For Pest Control Companies
For Plumbing Industry
GPS
Geographic Maps
Geolocation
Groundskeeping Management
Group Scheduling
Historical Reporting
Inspection Management
Interaction Tracking
Inventory Control
Inventory Management
Invoice Management
Irrigation Tracking
Job Costing
Job Management
Job Scheduling
Job Tracking
Labor Forecasting
Labor Rates
Lead Management
Location Tracking
Maintenance Management
Maintenance Scheduling
Messaging
Mobile Access
Mobile Alerts
Mobile App
Mobile Payments
Mobile Signature Capture
Monitoring
Multi-Location
Offline Access
Online Booking
Online Payments
Online Time Clock
Payment Collection in the Field
Payment Processing
Payroll Management
Performance Metrics
Pest Activity Tracking
Pesticide Usage Tracking
Photo Capture
Photos/Images
Pricing Management
Pricing and Cost Calculations
Project Management
Project Scheduling
Project Time Tracking
Project Tracking
Projections
Purchase Order Management
QuickBooks Integration
Quotes/Estimates
Real Time Data
Real Time Monitoring
Real Time Notifications
Real Time Reporting
Real-time Scheduling
Real-time Updates
Recurring Appointments
Recurring Tasks
Reminders
Repair Estimates
Report Summary
Reporting & Statistics
Reporting/Analytics
Residential
Residential Properties
Resource Scheduling
Route Management
Route Optimization
Routing
SMS Messaging
Safety Management
Scheduling
Search/Filter
Self Service Portal
Service History
Status Tracking
Subcontractor Management
Summary Reports
Surveys & Feedback
Takeoff
Task Management
Task Scheduling
Team Calendars
Team Management
Technician Management
Template Management
Templates
Third Party Integrations
Time & Attendance
Time & Expense Tracking
Time Tracking
Timesheet Management
Warranty Tracking
Work History
Work Order Creation
Work Order Management
Workflow Management
FieldPulse
#1 Alternative to Jobber
Known for its ease of use, scalable functionality, and the best support in the industry, FieldPulse is an all-in-one...
Knowify
#2 Alternative to Jobber
Knowify is a mobile contractor management solution that helps construction companies manage jobs, contracts, change...
When I Work
#3 Alternative to Jobber
When I Work is the easiest way for businesses to schedule and communicate with your hourly employees. Put the schedule...
RazorSync
#4 Alternative to Jobber
RazorSync is an incredibly powerful, simple business management software for your mobile phone, tablet & computer....
---
Already have Jobber?
Software buyers need your help! Product reviews help the rest of us make great decisions.
Showing 5 reviews of 644
Industry: Construction
Company size: 2–10 Employees
Used

Daily

for

1+ year

Review Source
Overall rating
Value for Money

Ease of Use

Customer Support

Likelihood to recommend

10.0

/10
Game changer for Trades businesses
Reviewed on 12/12/2019
Support and product development are outstanding, other than dual property owners pretty much every...
Support and product development are outstanding, other than dual property owners pretty much every issue or 'complaint' I've ever had have been addressed via updates, or with simple education. My Jobber mantra is '... it's probably right in front of me...', and odds are if I need a feature, it likely is in fact already there.
In summary, I have stopped recommending Jobber to any of my local competitors, as it has literally become my single most valuable business tool.
Pros
The user experience is second to none, both Client and User. We continually sell jobs away from competitors due to the ease of quote approval alone, and overall convenience and professional appearance are again best-in-class
Cons
Would LOVE to have the ability to list [2] property owners' names, first & last, when different. In our [SF Bay Area] more often than not we have homeowner-partners with separate last names, and both want to be included on all paperwork... honestly that's the ONLY complaint I can come up with after two years of daily use!
Response from Jobber Software
Thanks for the review, Eric! So glad to hear things are going well and that overall you're enjoying and getting value from Jobber. We've made a note to our Product Team about your request around having multiple pieces of contact info per client as that value with multiple property owners/managers is totally understandable. It's certainly not off the table for future updates. Cheers!
Industry: Utilities
Company size: Self Employed
Used

Daily

for

6-12 months

Review Source
Overall rating
Value for Money

Ease of Use

Customer Support

Likelihood to recommend

7.0

/10
Overall a great program
Reviewed on 19/05/2020
Ease of use and quickly putting in jobs. Could do a lot better if their software handled client...
Ease of use and quickly putting in jobs. Could do a lot better if their software handled client credit on account and texting freestyle and dropped their monthly payment to more reasonable price for small business to use.
Pros
Great look and ease of use. Works on all devices.
Cons
Compared to other programs like this, The cost for options is quite high. They are pushing more to have credit cards processed through them and have done away with paypal payments. There is only texting of canned messages. My biggest issue. Over all though the $130.00 a month for half way decent options is to high. If you pay a full year in advance then that price goes to 99.00 a month. So charging you 30 more paying by the month is another down fall for this software. To pay in advance for small business it penalizes them. Another downfall is how it handles your clients that over pay or pay in advance by applying credit to their account. I does not handle this very well at all!
Response from Jobber Software
Hi Joel, thank you for your review and this feedback. We'd like to make sure you're getting the most value of your plan so it's more than worth your monthly investment. Please reach out to our Success Team via phone (1-888-721-1115), chat, or email ([email protected]), and we'll do our best to make sure you're getting the most value out of Jobber. We'd also like to collect some additional feedback around what could be more helpful for your business, and do our best to potentially offer some alternative workflows that work best for you and your team. Thank you again for your feedback!
Industry: Consumer Services
Company size: 2–10 Employees
Used

Daily

for

1+ year

Review Source
Overall rating
Value for Money

Ease of Use

Customer Support

Likelihood to recommend

4.0

/10
JOBBER HAS IT ALL BUT FALL SHORT ON THE BASICS
Reviewed on 12/09/2017
The basics of what Jobber is built around is route scheduling and can do so much more. The basics...
The basics of what Jobber is built around is route scheduling and can do so much more. The basics of being able to simply organize routes while out in the field (like other apps offer) has been overlooked
Pros
Jobber is a great idea with excellent customer support. The support for this product is through the roof excellent! The overall programming is huge, you can do a ton of stuff with Jobber.
Cons
The Achilles heel is this; jobber is designed to be used as a route manager for administrators and employees. The idea is that an employee can load up his or her daily tasks and go to work. From an employee's stand point that is easy enough. Click on the first job for the day and they are off . . . . .
First part of the problem we are experiencing with jobber is that if the employee is not within a good service area the photos and service notes for that home will not upload AND WILL NOT be kept in cue until the employee gets into a decent service range. If you have spotty service where your route is this will not work for you. You'll end up going back to paper logs.
FOR AN ADMINISTRATOR - jobber really sets up work nicely for the day, week, and month very nicely BUT has some really important short comings that you should be aware of PRIOR to starting this service..... As an administrator you cannot mass assign or unassign routes to and from employees. You cannot memorize the modifications to a daily route but one click.
JOBBER needs to be able to allow us to set up routes as a whole NOT just individual's one at a time to create routes. FOR EXAMPLE: we need to be able to go into a master list of clients, click and drag those clients into a "MONDAY A" route and or a "MONDAY B" route and the same for Tuesday and Wednesday etc. etc. . . . . if we want to make changes to a route as a single entity we should be able to do that as opposed to what we have to do now which is change each individual client to be on a different day one at a time for the next 6 months and or 10 years
FOR EXAMPLE, we have three routes per day each route has approximately 20 visits. If an employee calls in sick and we need to reassign 20 visits to another employee we have to do it manually for EACH CLIENT as opposed to just reassigning and entire route to another employee.
WHAT WOULD BE MOST HELPFUL AND CURRENTLY NOT AVAILABLE FROM JOBBER, would be to adjust routes on the "map" page and have it ask us if we want to memorize the reorganization of that route for all future visits or just that one day. The way that it is limited requires me to go in and manually change EVERY JOB ONE BY ONE to the route organization. This process takes approximately 1 to 2 entire minutes to complete depending on whether or not the visits are reoccurring for the next 6 months or six years . . . . . 1 to 2 minutes times 20 minutes obviously doesn't work for any administrator at all.....the only way around this is to make the changes daily or weekly which is labor intensive and your will be paying for this each time your employee has to redo the routes.
Industry: Retail
Company size: Self Employed
Used

Daily

for

1+ year

Review Source
Overall rating
Value for Money

Ease of Use

Customer Support

Likelihood to recommend

10.0

/10
Jobber
Reviewed on 11/01/2023
Pros
Jobber is a very helpful software to business. You can create since a first request, after a quote, after a job, after an invoice, all linked. It's also good to who works with routes, you can calculate routes, check distance and time and plan your day. Give different colors for each crew, so you don't get confused in the map. You can see the schedule in the option: monthly, weekly, daily and map.
Cons
I think that the software should have an option to open a work order, without needs to invoice later. Invoicing a work order should be an optional. It's not a problem, as you can invoice "zero" and close easy, but would be good.
Response from Jobber Software
Hi Ivana! We're so very glad to hear that Jobber is helping you and your team manage your business!
In regards to invoicing from a work order, this is an optional step that can be turned off when creating or updating a job.
We were not able to locate your account to give you a call to discuss this, but if you could reach out to us at 1-888-721-1115 opt 1, or via our live chat, our Support team would be happy to go over the steps with you!
Take care!
Industry: Utilities
Company size: 2–10 Employees
Used

Daily

for

1+ year

Review Source
Overall rating
Value for Money

Ease of Use

Customer Support

Likelihood to recommend

10.0

/10
Inexpensive but same features as the big guys
Reviewed on 29/05/2021
Overall it's been excellent.
Overall it's been excellent.
Pros
It does everything from taking a call to payment.
Cons
I don't like the fact that the office personnel are not free and unlimited as all the competitors. Each office staff is forced to be an individual user. We have 4 users being wasted on dispatchers alone.
Reasons for Switching to Jobber
I used jobber with my last employer. When I opened my own shop I turned to what I knew jobber. Glad I did to. I had no idea all these other apps were charging around $140 per person. Jobber charges us less then that for the whole shop to use it.
Response from Jobber Software
Hi Robert, thanks so much for your review and we're glad Jobber is doing the trick for your job flow from call to payment! We offer quite competitive pricing, but if you're ever concerned about the value you're getting from Jobber our Success Team is here to help and talk things through. Thanks again!
Jobber FAQs
Below are some frequently asked questions for Jobber.
Q. What type of pricing plans does Jobber offer?
Jobber offers the following pricing plans:
Starting from: US$49.00/month
Pricing model: Subscription
Free Trial: Available
Jobber offers 4 plans with different available features and numbers of users per plan. Jobber Lite starts at $9/month. Jobber Core starts at just $4/month. Jobber Connect starts at $129/month. Jobber Grow starts at $249/month.
Q. Who are the typical users of Jobber?
Jobber has the following typical customers:
Self Employed, 2–10, 11–50
Q. What languages does Jobber support?
Jobber supports the following languages:
English
Q. Does Jobber support mobile devices?
Jobber supports the following devices:
Android (Mobile), iPhone (Mobile), iPad (Mobile)
Q. What other apps does Jobber integrate with?
Jobber integrates with the following applications:
Authorize.Net, Braintree, Fundbox, Google Calendar, Mailchimp, PayPal, Quickbooks Online, Square Point of Sale, Stripe, Zapier
Q. What level of support does Jobber offer?
Jobber offers the following support options:
Email/Help Desk, FAQs/Forum, Knowledge Base, Phone Support, Chat
Related categories
See all software categories found for Jobber.