About isolved
isolved is the most-trusted HCM technology leader, providing the best combination of software and services to meet the needs of today's People Heroes – HR, payroll, and benefits professionals. From talent acquisition to workforce management to talent management, our solutions are delivered directly or through our HRO partner network to more than 6 million employees and 168,000 employers across all 50 states – who use them every day to increase productivity, accelerate decision-making and ensure performance, while reducing risk. isolved People Cloud, our intelligently connected platform, automates the entire employee experience by design, so that organizations can engage, empower, and energize their talent while freeing their People Heroes to exceed their goals and grow their careers.
---
Key benefits of isolved
With isolved you can improve productivity, find, retain and develop top talent, and reward innovation and success as you scale your organization. We're transforming HCM for a better today and a better tomorrow. isolved People Cloud is the employee experience platform for the future of work. Comprehensive, scalable and adaptive HCM solution that enables a positive employee experience, while delivering strategic workforce engagement, collaboration and compliance. Accelerate Results with Intelligently-Connected HCM Solution - Eliminate errors, redundancies and inefficiencies with an intelligently connected platform that automates broad and deep to deliver a "single source of truth" and accelerate results—no compromise. Increase Productivity with an Employee Experience By Design - Enable your people to achieve their goals through a transformational employee experience that fosters a collaborative and purposeful culture, increases productivity, and leads to sustained and profitable growth. Boost Performance by Engaging the Workforce of the Future - Training and compliance are just the start. Empower your employees to grow and hone their skills, with feedback and communication that keeps them informed—increasing satisfaction and boosting performance throughout their career journey. Reduce Risk with Regional, Relevant & Responsive Service - Having a stable partner means you're always in safe hands — with timely, comprehensive support, backed by local, knowledgeable service when you need it—we're working to ensure your peace of mind.
---
Images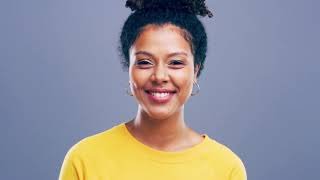 Not sure about isolved?
Compare with a popular alternative
Not available in your country
PrimePay
#1 Alternative to isolved
PrimePay makes payroll & HR complexity disappear for SMBs. We've packaged 37 years of experience & an unrelenting...
ADP Streamline
#2 Alternative to isolved
ADP Streamline is a payroll and HR software created to help enterprise manage employees in multiple countries. It...
Payzerware
#3 Alternative to isolved
Payzerware provides service businesses with an all-in-one, cloud-based work management tool that enables contractors...
Dayforce HCM
#4 Alternative to isolved
Dayforce HCM by Ceridian is a comprehensive human capital management solution that offers a range of features for HR,...
---
Already have isolved?
Software buyers need your help! Product reviews help the rest of us make great decisions.
Showing 5 reviews of 448
Industry: Real Estate
Company size: 51–200 Employees
Used

Daily

for

2+ years

Review Source
Overall rating
Value for Money

Ease of Use

Customer Support

Likelihood to recommend

10.0

/10
I Love iSolved!
Reviewed on 26/09/2022
Pros
I liked that iSolved People Services is easy to implement and customize.
*Payroll process is easy
*online time cards and employee adaptive experience are great!
*Online onboarding for new employees is easy to use and makes data entry easier
Cons
There's so much that iSolved offers and can customized, I would like to get more information on what I can do.
Employee adaptive experience app some times glitches and makes it hard for employees to you. I also wish it was an app in the App Store.
Industry: Entertainment
Company size: 11–50 Employees
Used

Daily

for

6-12 months

Review Source
Overall rating
Value for Money

Ease of Use

Customer Support

Likelihood to recommend

5.0

/10
First time experience
Reviewed on 26/09/2019
It was a rough start as we are brand new to ISolved. I think that the transition could've been...
It was a rough start as we are brand new to ISolved. I think that the transition could've been done a bit better and eased new clients into it rather than abruptly. I think the customer service side needs more work, as well as the follow-up time.
Pros
I like that the platforms are easier to navigate through. I like that you have several options as far as time and payroll go.
Cons
I do not like the interface for the mobile view. I think updates should be done more frequently or covering more of the major issues as we are in a society of mobile devices and needing easy access to change/update information.
Reasons for Choosing isolved
We made the switch from ADP ezlabormanager because we wanted everything on one platform. We did not have much choice to switch to ISolved as Sage was bought out by them.
Reasons for Switching to isolved
We didn't choose iSolved by choice, we were transitioned in because iSolved bought out our previous payroll company. We thought that it would be better than the company we were with based on the demos, but had an extremely rough start and second guessing that decision. I think that maybe it will get better and if not we will have to go separate paths. I'm learning a lot but will need more help to figure out what I want to do.
Industry: Construction
Review Source
Overall rating
Ease of Use

Customer Support

Likelihood to recommend

1.0

/10
Quite possibly the worst software I have ever used...
Reviewed on 09/09/2015
Pros
This software has one merit... the security principals practiced are pentagon level. Your employees will have to type about 5 times the information into their phone or computer as they do to login to their online banking. I can login to my online banking app with about 20 key presses. This app requires more than 40. Passwords are enforced with a complexity that leads to numerous support calls for lost passwords. This would be well and good if the system actually allowed you to access some sort of sensitive data... however the mobile app allows you to punch in and out ONLY with no provision for actually seeing your recorded time. So yes, fort knox security principals that are so onerous your users will HATE you. The app existed in version 3.x before they added an option to save your login name and company id... I have typed my user name and company code hundreds of times during our roll out. This has been addressed now... in version 4. Think about that for a moment. Your company code is a random string your employees will need to remember. The format is X9999999 at least in our case. So yeah, tell your common laborer he must remember C4585209 or something similar to use your time clock... as well as his login name and password.
Cons
The software is at best broken. The development team are slightly above high school level. The support is non existent. You will be told they will fix it in the next version. The phone app does NOT work on all phones. The login screen is "cut off" on smaller screens and there is no way to swipe down to see the login button. No workaround exists as you cannot press the off screen button. NO support. The phone app also does not allow an employee to view their recorded hours. This leads to numerous punches as they believe it did work. Server connectivity issues are very common. Be prepared to "fix" timecards for employees every single day. The check stub viewing app, while integrated into the mobil app, requires the use of a completely different login and stupidly complex password. You WILL be getting calls every week when your employees get locked out because they forgot their password or used the punch login for the paystub side. When this happens, you cannot simply reset the password... no you must send them a system generated email and they have to go through the process of choosing a password and secret questions all over again. Again, I can get into my online banking software MUCH easier. If you expect this software to work with mobile employees think again. Unless they have access to an actual computer they will not be able to see their timecard or paystubs. Your employees WILL HATE YOU if you force them to use this. We are limping this pile of garbage software to the end of our construction season and migrating to a new solution over the winter break. We have lost employees because of this software. The software forces the employees mobile device to use "system time" which is good but it does NOT force the use of GPS when punching. An employee can simply turn off location services before he punches and you have no idea if he was sitting in bed or at the job site.
Industry: Law Practice
Company size: 51–200 Employees
Used

Daily

for

2+ years

Review Source
Overall rating
Value for Money

Ease of Use

Customer Support

Likelihood to recommend

9.0

/10
Overall Satisfied with iSolve
Reviewed on 07/07/2023
Overall satisfied because customer support is amazing at helping you make the system work better...
Overall satisfied because customer support is amazing at helping you make the system work better for you.
Pros
iSolve supports our employees - specifically hourly staff - with managing their time pay and benefits
Cons
not user friendly - when you want to change how something is set up - there is no simple way to do it. For example adding or taking away a column in summary view. You have to go someplace else and if it wasn't set up in the first place for you to see that, you now have to email iSolved to have it added. I feel you should be able to add or subtract any columns that you actually see on employee management general screen.
Response from isolved
Hello Lisa! Thank you for taking the time to leave this review of isolved. We are so happy to hear that the customer support team continues to be a great resource & support system for you and your business. As far as the feedback from you regarding the platform not being user-friendly, I have sent this feedback to our customer support team so we can so we can take the corrective steps to improve.
Industry: Computer Software
Company size: 51–200 Employees
Used

Daily

for

2+ years

Review Source
Overall rating
Value for Money

Ease of Use

Customer Support

Likelihood to recommend

8.0

/10
Great Product for the Money!
Reviewed on 25/09/2019
We are utilizing the complete iSolved HRIS modules with the exception of MOJO. Payroll, Benefits,...
We are utilizing the complete iSolved HRIS modules with the exception of MOJO. Payroll, Benefits, Time, iHire, LMS, COBRA, 401K file feed.
Pros
I like that it is user friendly, and that iSolved continues to upgrade their features because they are listening to their customers requests. Administratively, I have found this system to be much easier to use than previous HRIS systems. The implementation team was great!
Cons
That salaried employees cannot use the absence function because it is tied to payroll. For our company, our salaried employees need to be able to change approved time off after payroll has been run, which unfortunately locks down that time frame, so we are forced to use our old HRIS system to track salaried emloyee PTO. Also, there is no one single place that has transparency for employees to see all of their time off accruals and transactions. Also, does not do payroll in Canada.
isolved FAQs
Below are some frequently asked questions for isolved.
Q. What type of pricing plans does isolved offer?
isolved offers the following pricing plans:
Free Trial: Not Available
Contact iSolved for pricing details.
Q. Who are the typical users of isolved?
isolved has the following typical customers:
Self Employed, 2–10, 11–50, 51–200, 201–500, 501–1,000, 1,001–5,000
Q. What languages does isolved support?
isolved supports the following languages:
English
Q. Does isolved support mobile devices?
isolved supports the following devices:
Android (Mobile), iPhone (Mobile), iPad (Mobile)
Q. What other apps does isolved integrate with?
isolved integrates with the following applications:
321Forms, Attendance Enterprise, CIC Plus, CareerPlug, Efficient Hire, Employee Navigator, EverythingBenefits, NCR Aloha, OnShift, POSitouch, TurboTax Business, WellSky Personal Care, ZayZoon
Q. What level of support does isolved offer?
isolved offers the following support options:
Email/Help Desk, FAQs/Forum, Knowledge Base, Phone Support
Related categories
See all software categories found for isolved.