Project & Issue Tracking Software - See why we're #1!
About Jira
With Jira, there's no shortage of ways to stay in the loop. Whether you prefer to receive updates via email, chat, or by checking in on your mobile device, Jira has you covered. At your desk or on the go with the new mobile interface, Jira helps your team get the job done.
Issues are everywhere: Tasks, ideas, and requests are hiding in documents, people's heads, and deep in your inbox. Use Jira to capture and organize your team's issues, prioritize and take action on what's important, and stay up to date with what's going on around you. Jira makes all of this easy, so your team can spend less time managing the work and more time building great software.
Work the way you want: Your process is at the heart of everything you do. Don't shoehorn your team's work into the default workflow defined by your project tracker. Jira has workflows to match your existing processes, that you can easily adapt as your team evolves. Use the tool that fits your team, don't change your team to fit your tool.
Productive, powerful planning: Teams that need to be effective and efficient choose Jira to help them capture, assign, and prioritize their work. Ensure that everyone on your team knows exactly what needs to be done when, then watch the job get done flawlessly. And when you add the power of agile to Jira– with the Jira Agile add-on – you can even plan agile sprints!
Collaborate easily: On any team, it's important that people can easily share information and reach out for help when they need it. JIRA's simple, intuitive interface allows you to collaborate with teammates and get the job done more efficiently. If you think that's awesome, you'll love it even more when you combine JIRA's @mentions and assignment features with the power of Confluence and HipChat.
Visibility at the speed of light: Watch the issues that are most important to you, monitor activity streams, and share information with powerful dashboards, wallboards, and more. With Jira, you'll always know what's going on.
Collect, service, and report: With Jira Service Desk, the Jira platform becomes a modern, flexible service desk experience that streamlines customer requests and boosts your IT team's efficiency.
Agile project management: These days, just keeping track of your work isn't enough – you've got to be agile. Jira Agile adds agile project management to the power of JIRA.
Key benefits of Jira
Agile at Scale
Scrum and Kanban improve project success and deliver value iteratively. Jira and Jira Agile scale Agile across your organization. Jira also integrates with GitHub to link issues to commits.
Industry Leading Workflow Engine
Don't let your issue tracking software dictate your process. With Jira's workflow engine you can easily build the process that fits your team.
Polished User Experience
Create, update, and work through issues using a fast and intuitive web interface with lightning-quick keyboard shortcuts.
Flexible Dashboards
Create a personalized view of Jira. Share dashboards to track project status, create custom reports, and monitor team wallboards.
Powerful Searching and Reporting
Use Jira's Query Language (JQL) with simple autocomplete to build advanced queries. Create a personalized view of Jira and share dashboards to track project status, create custom reports, and monitor team progress with wallboards.
Deployment Options
Simple Windows and Linux installers are available for an OnPremise solution, or you can get started hassle-free with JIRA OnDemand. Easily switch between OnPremise or OnDemand as your organization evolves.
Integrate with Everything
Get more from Jira with flexible REST and Java APIs – plus over 600 plugins and add-ons in the Atlassian Marketplace– to connect with the applications and tools you use every day.
Typical Customers
Freelancers

Small Businesses

(2-50)

Mid-size Companies

(51-500)

Large enterprises

(500 and more)
Markets
Australia, Austria, Belgium, Brazil, Canada and 25 others
Supported Languages
Czech, Danish, English, French, German and 7 others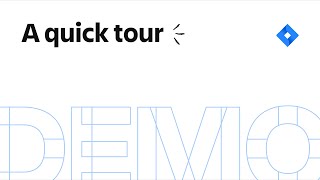 Total features of Jira: 154
@mentions
API
Access Controls/Permissions
Activity Dashboard
Activity Tracking
Ad hoc Analysis
Ad hoc Reporting
Agile Methodologies
Alerts/Notifications
Application Management
Approval Process Control
Assignment Management
Audit Trail
Backlog Management
Bar Chart
Budgeting/Forecasting
Bug Tracking
Bug/Issue Capture
Build Log
Business Process Automation
Calendar Management
Campaign Management
Capacity Management
Change Management
Charting
Cloud Computing
Collaboration Tools
Color Codes/Icons
Commenting/Notes
Communication Management
Compatibility Testing
Compliance Management
Compliance Tracking
Configurable Workflow
Configuration Management
Continuous Delivery
Create Subtasks
Customizable Dashboard
Customizable Reports
Dashboard
Data Connectors
Data Import/Export
Data Modeling
Data Visualization
Debugging
Deployment Management
Document Management
Drag & Drop
Due Date Tracking
Employee Database
Employee Management
Employee Scheduling
File Sharing
For Developers
For IT Project Management
Forecasting
Forms Automation
Forms Management
Gantt/Timeline View
Goal Management
Goal Setting/Tracking
Graphical User Interface
Idea Management
Integrated Development Environment
Inventory Management
Issue Management
Issue Scheduling
Issue Tracking
Iteration Management
Kanban Board
Marketing Automation
Marketing Calendar
Media Planning
Milestone Tracking
Mobile Access
Mobile Development
Monitoring
Multi-Channel Marketing
Online Time Clock
Percent-Complete Tracking
Planning Tools
Portfolio Management
Predictive Analytics
Prioritization
Private Dashboards
Process Change Tracking
Process Modeling & Designing
Product Lifecycle Management
Product Roadmapping
Productivity Tools
Progress Tracking
Project Management
Project Planning
Project Planning/Scheduling
Project Scheduling
Project Time Tracking
Project Tracking
Project Workflow
Projections
Public Dashboards
Purchasing & Receiving
Quality Assurance
Real Time Reporting
Real-Time Chat
Recurring Issues
Recurring Tasks
Release Management
Release Planning
Reporting & Statistics
Reporting/Analytics
Reporting/Project Tracking
Requirements Review
Resource Management
Resource Scheduling
Risk Management
Roadmapping
Rules-Based Workflow
Search/Filter
Single Page View
Software Development
Source Control
Spend Management
Sprint Planning
Stakeholder Defined Attributes
Status Tracking
Supports Scrum
Surveys & Feedback
Tagging
Task Editing/Updating
Task Management
Task Progress Tracking
Task Scheduling
Task Tagging
Team Management
Third Party Integrations
Ticket Management
Time & Expense Tracking
Time Tracking
Timeline Management
Timesheet Management
Traceability
Traditional Methodologies
Training Management
Transcripts/Chat History
Vacation/Leave Tracking
Vendor Management
Version Control
Visual Workflow Management
Visualization
Web App Development
Web/Mobile App Development
Widgets
Workflow Configuration
Workflow Management
Slack
#1 Alternative to Jira
Slack is a single workspace that connects users with the people and tools they work with everyday, no matter where they...
Trello
#2 Alternative to Jira
From sales and marketing to HR and operations, teams can design and customize Trello to fit their unique needs and work...
Redmine
#3 Alternative to Jira
Redmine is an online project management software built on the Ruby on Rails framework specifically for small groups
Asana
#4 Alternative to Jira
Asana is the leading work management platform for cross-team work that aligns employees around company goals and...
---
Already have Jira?
Software buyers need your help! Product reviews help the rest of us make great decisions.
Showing 5 reviews of 13,148
Industry: Design
Company size: Self Employed
Used

Daily

for

Free Trial

Review Source
Overall rating
Value for Money

Ease of Use

Customer Support

Likelihood to recommend

9.0

/10
Best Paid Tools for Team Management
Reviewed on 11/02/2023
In general, Jira is well-regarded by its users, who appreciate its flexibility and customization...
In general, Jira is well-regarded by its users, who appreciate its flexibility and customization options, as well as its integration with other tools and platforms. Overall, Jira is a highly regarded tool in the software development industry due to its capabilities and its ability to support the entire development process from planning to release.
Pros
One of the things that I often like about Jira is its flexibility and customization options. Jira can be adapted to fit the specific needs and workflows of a wide range of teams and projects, which makes it a versatile tool for software development.Additionally, Jira's integration with other tools, such as development environments, version control systems, and testing tools, makes it a seamless part of the software development process. This helps teams to track issues, manage tasks, and ensure that everyone is aligned on project goals.
Cons
Jira is a widely used project management and issue-tracking tool, and I have reported a few common issues with the software, such as:Complexity: Jira can be overwhelming for most of the users & me, as it has a lot of features and can be complex to navigate.Customization limitations: I have reported difficulties in customizing certain aspects of Jira, such as the user interface, to fit their specific needs.Performance issues: I have reported slow performance and sluggishness when using Jira, particularly when working with large datasets.Integration difficulties: Integrating Jira with other tools can sometimes be challenging and may require technical expertise.
Industry: Computer Software
Company size: 2–10 Employees
Used

Daily

for

6-12 months

Review Source
Overall rating
Value for Money

Ease of Use

Customer Support

Likelihood to recommend

10.0

/10
A great planning tool for business processes used by agile teams
Reviewed on 12/03/2023
Jira differentiates itself from competing project management software by providing robust capabiliti...
Jira differentiates itself from competing project management software by providing robust capabilities like issue tracking, project planning, and workflow customization. It is also very adaptable, enabling teams to customize their workflow to meet their unique requirements.
Pros
It comes with a ton of functionality by default. It contains several levels (Teams, Projects) that may support the structure of the entire business, creating just the correct amount of separation while also allowing for the proper linkages between the various teams inside the business. May be easily integrated with the entire Atlassian ecosystem (Bitbucket, Confluence), and I highly encourage doing so because you'll have a ton of places to store any piece of your project (code, backlog, sprints, documentation). It provides you with all the tools you need to manage any Scrum or Canvas team, albeit I must stress that you will benefit more from adopting Scrum. It makes for incredibly inventive automatic build ticket systems and is simple to incorporate via code.
Cons
It's expensive and difficult to say whether it's the best tool for tiny independent teams when there are many free choices available that can manage numerous users. That is in fact the best option for businesses, but for low-budget teams, it's definitely safer to use a free alternative with no membership cap.
Reasons for Switching to Jira
I adore how straightforward the program is.
Industry: Computer Games
Company size: 51–200 Employees
Used

Daily

for

2+ years

Review Source
Overall rating
Ease of Use

Likelihood to recommend

7.0

/10
I enjoy Jira software but there are few things that can be improved in my opinion.
Reviewed on 24/05/2022
My overall experience with Jira is good and I do not plan to switch to other tool right now.
My overall experience with Jira is good and I do not plan to switch to other tool right now.
Pros
I like that I can really easily navigate between the projects because I am in multiple projects at once. I really like the possiblity to customize a lot of things, mostly the kanban board lanes and tickets details. I love linking feature, I find it really useful and I use it a lot. What is very important to me is also the Tempo application and I like how it's integrated in Jira, so I can really easily log my time into proper tickets. In our company we also use the Bitbucket and Confluence and I really enjoy that I can easily create feature branches, commits or pull requests from Jira itself. I also like the report tools to control my overall work.
Cons
I have a lot of diffuculties with Tempo application search issues feature. Since I am participating in a lot of different projects it is really hard to search proper ticket, neither using ticket code nor ticket name is not functioning good enough. Sometimes I feel also overwhelmed with the amount of features which I don't use at all and I am getting lost in the user interface.
Industry: Higher Education
Company size: 10,000+ Employees
Used

Daily

for

1+ year

Review Source
Overall rating
Value for Money

Ease of Use

Customer Support

Likelihood to recommend

9.0

/10
Overall, Jira is a game-changer
Reviewed on 22/01/2023
Overall, I'm extremely happy with Jira. It's made a huge difference in how we manage projects and...
Overall, I'm extremely happy with Jira. It's made a huge difference in how we manage projects and tasks, and I would definitely recommend it to other teams. It's a must-have tool for anyone looking to get organized and streamline their workflow.
Pros
I love how it allows me to easily assign tasks to team members, track progress, and see everything in one place. It also integrates well with other tools which makes it even more convenient. Overall, Jira is a game-changer.
Cons
The only downside I've found is that it can be a bit overwhelming when you first start using it. There are a lot of options and features, and it can take some time to figure out how to use everything. But once you get the hang of it, it's not a big deal.
Industry: Information Technology & Services
Company size: 51–200 Employees
Used

Weekly

for

2+ years

Review Source
Overall rating
Value for Money

Ease of Use

Customer Support

Likelihood to recommend

10.0

/10
Innovative Software Platform To Manage Accounting And Financial Data
Reviewed on 25/02/2023
Software project planning process is to establish the project scope and timeline. This involves...
Software project planning process is to establish the project scope and timeline. This involves determining what tasks will need to be completed, how long they will take, who will be responsible for each task, any dependencies between tasks and when deadlines need to be met. We can create a detailed work plan: Once the project scope and timeline have been established, a detailed work plan needs to be created that outlines all of the necessary activities and resources required for successful completion of the project. This includes creating accurate estimates for each task's duration as well as ensuring resource availability throughout all stages of development. Regular monitoring of progress against milestones should occur throughout the lifetime of the software project in order to ensure it remains on track with its original schedule. Issues or delays can then quickly be identified so countermeasures such as adjusting timelines or assigning additional resources where needed can be taken promptly if required .
Pros
1. Cost Savings: Jeera Software can help companies save money by automating processes, reducing paper-based operations, and streamlining workflows. 2. Increased Productivity: By eliminating redundant tasks and simplifying manual processes, Jeera Software helps teams become more efficient in completing their tasks. This leads to an increase in productivity across the board. 3. Improved Decision Making: With real-time data analytics, decision makers have access to up-to-date information which they can use to make informed decisions quickly and accurately. 4. Enhanced Security: Using software that is secure and encrypted ensures that important business data is safe from malicious hacks or other external threats ensuring that confidential information remains private at all times
Cons
It provides comprehensive employee management, attendance tracking, time off tracking, shift allocation, payroll integration and more. The software also allows businesses to set up custom workflows for each department or group of employees and automate the entire process to save time and money. Additionally, Jeera Software Employee Scheduling offers real-time insights into performance data such as absenteeism rates, labor utilization levels and overtime costs – all in one intuitive platform.
Jira FAQs
Below are some frequently asked questions for Jira.
Q. What type of pricing plans does Jira offer?
Jira offers the following pricing plans:
Jira Software offers flexible pricing. Small teams: $0 per user/month for up to 10 users Growing teams: $7 per user/month for 11 to 10,000 users
Q. Who are the typical users of Jira?
Jira has the following typical customers:
Self Employed, 2–10, 11–50, 51–200, 201–500, 501–1,000, 1,001–5,000
Q. What languages does Jira support?
Jira supports the following languages:
Czech, Danish, English, French, German, Italian, Japanese, Polish, Portuguese, Russian, Spanish, Traditional Chinese
Q. Does Jira support mobile devices?
Jira supports the following devices:
Android (Mobile), iPhone (Mobile), iPad (Mobile)
Q. What other apps does Jira integrate with?
Jira integrates with the following applications:
Balsamiq, Bitbucket, CA Flowdock, Confluence, ConnectWise PSA, Dovico, EazyBI Cloud, Get Satisfaction, GitHub, Gliffy, Harvest, HipChat, Hubstaff, JIRA Service Management, Lucidchart, Microsoft Outlook, Salesforce Sales Cloud, Weekdone, Zendesk Suite, Zephyr Enterprise
Q. What level of support does Jira offer?
Jira offers the following support options:
Email/Help Desk, FAQs/Forum, Knowledge Base, Phone Support, 24/7 (Live rep), Chat
Related categories
See all software categories found for Jira.